Tuesday, April 30, 2024
PRAISE DINNER
Location

Lebanon Valley Expo Center, 80 Rocherty Road, Lebanon, PA

Price

$125 per person – $1,250 per table of 10 guests

Benefiting

COBYS Family Services, Jubilee Ministries, Friendship Community and On-Fire Youth Ministries

Inspiration

Our special guest is GRAMMY® and DOVE award-winning artist Guy Penrod. He is best known for his signature, country style vocals and is a man of character on stage and off, living a life of faith and loving others.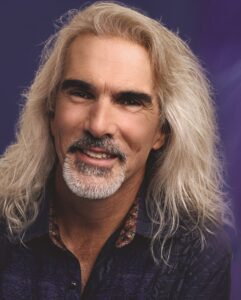 2024 Praise Dinner
Special Guest Guy Penrod
By appearance alone, Guy has a signature look that is recognized around the world. From hair to height, belt buckle to boots, piercing eyes to engaging grin, Guy is a presence that is easily recognized. Beyond that, there is substance behind the style, because Penrod's authenticity causes people to listen to what he has to say. Guy's rasp-tinged country style vocals and experience on stage over the years, have given him the ability to be relaxed and confident in every setting. He has a stage presence that few can pull off.
Tickets will go on sale in January.
Monday, November 20, 2023
100 WOMEN GIVING $100 | GIVING EVENT
Location

Creekside on the Wenger Family Homestead, 410 S. Race Street, Myerstown, PA

Date and Time

Monday, November 20, 2023 | 6:30 – 8:30 PM

Benefiting

Women's Shelter on Willow
If you like homemade lemon ricotta cookies and spending time with other women who are compassionate about loving their community, you will want to attend the 100 Women Giving $100 Event. The women will be sharing appreciation gifts of home baked goods and crafted items including jewelry, framed sayings, and other great gifts!
Nothing is sweeter than women coming together for the common purpose of helping other women find a safe and loving place to heal from their personal challenges or crisis and experience the love of others. The Women's Shelter on Willow is a one-year residential discipleship ministry for women. Their mission is to significantly improve the spiritual, emotional, physical, and financial well-being of women through the word of God, safe shelter, healthy meals, Christian mentors & counseling, career & financial training, as well as other support services.
The Wenger Foundation has been supporting this project since its inception in 2017. 
Total given through 2021 was $67,000 – All generated through the 100 Women Event!