The services that we are passionate about are as diverse as the community that we call home. Over the years, we have developed and honed our areas of focus through the shared interests of Carl and Margaret, and their children and grandchildren who are involved in the Foundation.
What We Care About

Faith
Our faith in God is the leading source of our joy and strength as we seek to glorify Him in all we do and in the decisions we make as a family. Organizations who share the gospel of Jesus Christ are at the heart of our vision for the future.
Family
As a close-knit family, the Wengers desire to support ministries whose mission is to strengthen families, youth and individuals in various life situations.
Farming
The Wenger family heritage has been steeped in agriculture, so naturally this plays a large part in their desire to train and mentor those seeking careers related to farming and associated endeavors.
Community
Getting involved and serving hands-on beyond meeting financial needs is where true joy comes from. Nonprofit organizations that meet basic community needs such as providing shelter, feeding the hungry, and helping those who have fallen on hard times are vital to a vibrant and thriving community. The Wengers find joy in pursuing a vision of giving to the local community alongside their friends and business partners.
OUR PRAISE DINNER PARTNERS
Our annual Praise Dinner is the Foundation's keystone event and the funds we raise there are crucial contributions for nonprofits in the community. A sponsorship group of businesses and individuals cover our expenses for the dinner so that all ticket money goes to participating ministries. We are so grateful to this sponsorship group and table sponsors who support the Praise Dinner year after year. Here are the four nonprofits that we cherish, which all Praise Dinner proceeds go to support.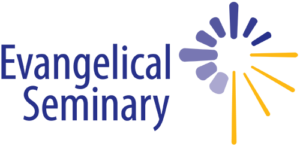 Evangelical Seminary exists to help the Church create servant leaders for transformational ministry in a broken and complex world. We seek to make the Christ-centered formation of church and community leaders affordable, accessible, relevant, and faithful. The Seminary keeps admission costs as low as possible so that students who are called into ministry by God can fulfill that calling. Evangelical Seminary, in partnership with the Kairos network, prepares students for ministry originating from six continents, 28 countries, and over 70 different Christian denominations.
Evangelical Seminary has provided $1.2M annually in tuition assistance to enrolled students over the previous 20 years.

The mission of OnFire Youth Ministry is to provide restoration to students and families through nurturing relationships and life-changing opportunities in education, counseling and experiences that promote Christian faith and principles; challenging students to think, love and pray more. The vision of the ministry is to create strong, loving families for Christ-centered communities.
"Carl really challenged me a lot of times to think outside the box and how to broaden our impact," said John Kline, founder and executive director of OnFire Youth. "We here at OnFire Youth Ministries are extremely grateful to the Wenger Family for their generosity, their influence, their planting of seeds in our lives, allowing us to plant seeds in the lives of young people to change the world."
OnFire Youth Ministry serves over 200 youth with 43 hours of programming each week.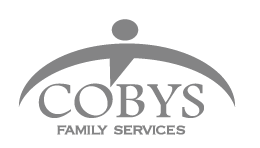 Founded in 1979 and motivated by Christian faith, COBYS Family Services educates, supports and empowers children and adults to reach their full potential. COBYS is built on the core values of sanctity of life, integrity, faith, teamwork, and servanthood. COBYS provides transformative care with compassion, dignity and hope.
"Contributions from individuals, businesses, foundations like the Wengers' Foundation, bridge the gap," said Mark Cunningham, executive director of COBYS. "They allow to do services for these kids and families that we otherwise wouldn't be able to do. They have contributed getting close to $500,000. We are so grateful for the Wengers, all those that contribute to the Praise Dinner and through other means, and for the support that they give to our ministries."
COBYS Family Services provides Family Life Education services to more than 1,000 adults, youth and children each year.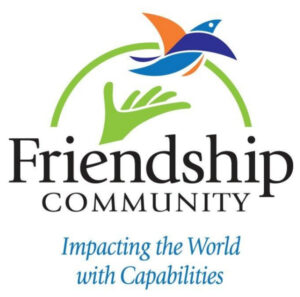 Friendship Community is a Christian ministry cultivating capabilities of individuals with Intellectual Disability and Autism since 1972. The vision of Friendship Community is to impact the world through capabilities. Their faith-based disability services include residential services, day programs, and life enrichment opportunities.
"The Wengers have loved our individuals, and been a part of who we are," said Gwen Schuit, executive director of Friendship Communities. "The way in which they have given of themselves and their wisdom and the who they are and who we are has just been a total connect. We are so grateful and thankful for the love and the connection that we have had with Carl and Margaret and their family."
Friendship Community assists 205 people: 80 individuals, plus 25 Home Based Services and 100 in Day Services.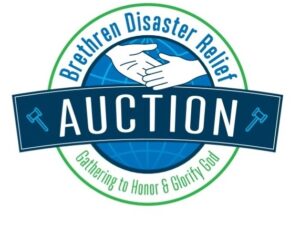 The Wenger Family and Carl and Margaret in particular have a very long history of supporting the annual Brethren Disaster Relief Auction. This auction raises funds for local, national and worldwide relief for natural disasters.
Megan Rose Walmer, Carl and Margaret's granddaughter, was a third-generation member of the Heifer Sale Committee, which is part of the larger auction. She was following in the footsteps of Carl, and her father. In 2015, Megan passed away at the age of 26. A memorial fund has been established in her memory for the support of the Heifer Auction.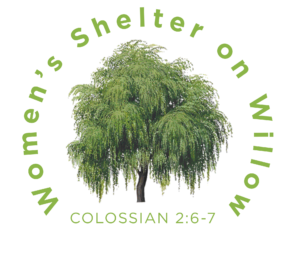 Calvary Chapel Women's Shelter on Willow provides the opportunity to develop a personal relationship with Jesus Christ through biblical discipleship, healthy relationships, and service in a structured home.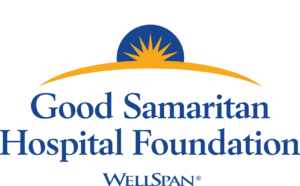 WellSpan's mission is, "working as one to improve health through exceptional care for all, lifelong wellness and healthy communities." Your gifts benefit the community in a number of ways, including the WellSpan Sechler Family Cancer Center which provides state-of-the-art cancer care by compassionate care givers, the Patient Support Fund provides assistance to individuals struggling to pay for their vital prescriptions,and medical education programs which ensure our care providers remain up-to-date.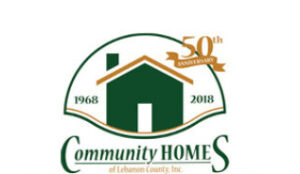 Community Homes of Lebanon provides quality and affordable housing to seniors and persons with disabilities in Lebanon County.
Our Grants
We want you to share your vision with The Wenger Foundation! We desire to partner together in order to advance our mutual missions and promote growth and vibrancy in our communities and its families. Please use the form below to tell us more about your organization or program, its mission, vision, and goals for the future. We desire to continue the legacy of generosity and involvement in the community that The Wenger Foundation has made possible since 1996.