Make A Difference

It is generous donors like you who help the Wenger Foundation continue to implement its mission of community support and involvement year after year. Consider contributing to our vision so that together, we can extend a greater impact on our community.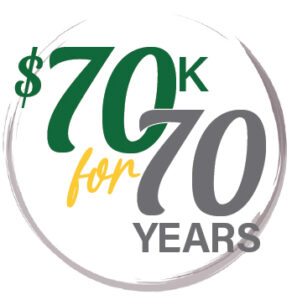 We asked you to participate in our matching grant $70k for 70 years in honor of Carl and Margaret Wenger's 70th Wedding Anniversary. You answered and we have raised $75,565 which has doubled to $145,565.
ONE-TIME GIFT

A gift of any amount can make an intentional impact on what we cherish together.

MONTHLY GIVING

Monthly giving extends the opportunity for wider sustainability of our work together.